Decoration: I added an animated character, a dog (made with Blender) flying around the building (this was a super difficult task). This is fun but not needed. I also put some static items like a champagne bottle, some wine glasses and a ghetto blaster near the music location.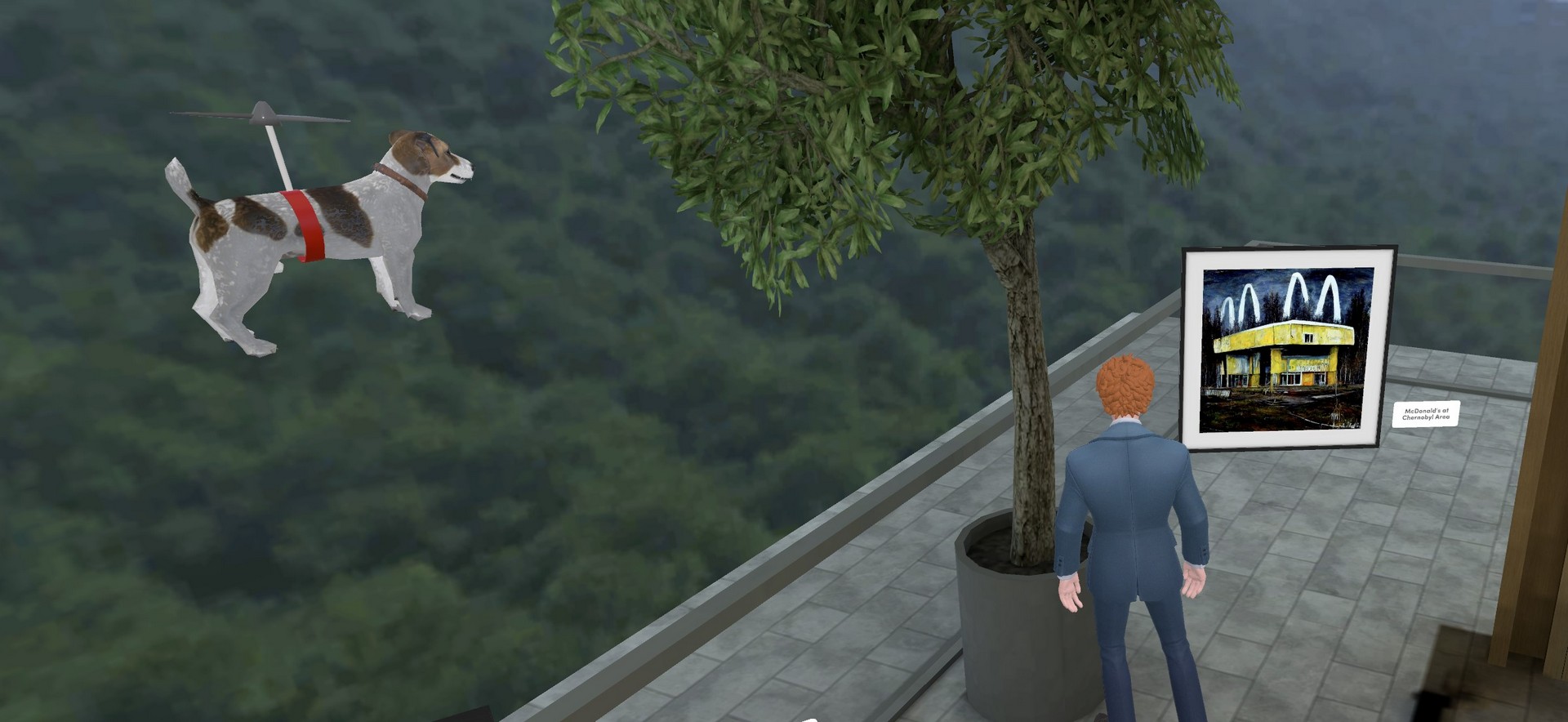 Animated flying dog: external 3D models can be integrated
Communication: only use audio in falloff mode so people can talk in groups. This is a huge difference to an online video call. People can go around and communicate to each other in small groups.
Images: never use PNG as file format. Only use JPG in Spatial: it loads faster. There is also a problem that images are sometimes not loading. Reloading helps here. Also try to optimize 3D WebGL content.
Reminder
: send/post reminder a few hours before the event.
Presentation: I gave a live presentation how AI art is created via screen sharing (integrated feature in Spatial) for small groups.
Feedback: ask leaving guests about their opinion of your event. In my case I got amazing feedback and some shared their experience in Social Media.
Date & Time: for this kind of event I recommend to host it during the week. Most people are busy on the weekend. For a company event work time would be best. For private events like I had 8 pm is pretty fine.